Dogwalking service in Bayreuth
I will provide an exciting walk for your dog, with lots of running, playing, sniffing and having fun. After our walk, your dog will return happy and satified.

I want to make sure that during our walks all dogs are being occupied and entertained according to their needs. Phases of playing and activities will alternate with calmer ones.

My services can help you and your dog if you:
need to work long hours or shifts
are physically unable to walk long distances
just want to make your dog happy
just need help in your everyday organization
wish for supervised social contacts for your dog
Dogs have always been part of my life. Since I love creating divers and varied walks for my dog Luma, a 2 year old Elo dog, I have decided to do this professionally, to also give other dogs the possibility to be adequately occupied while their owners are busy.
I am trainied in first aid for dogs and right now, I am preparing for the "Sachkundeprüfung Hund" according to §11 of German animal protection law.
Mobile Dog Service: Here is how it works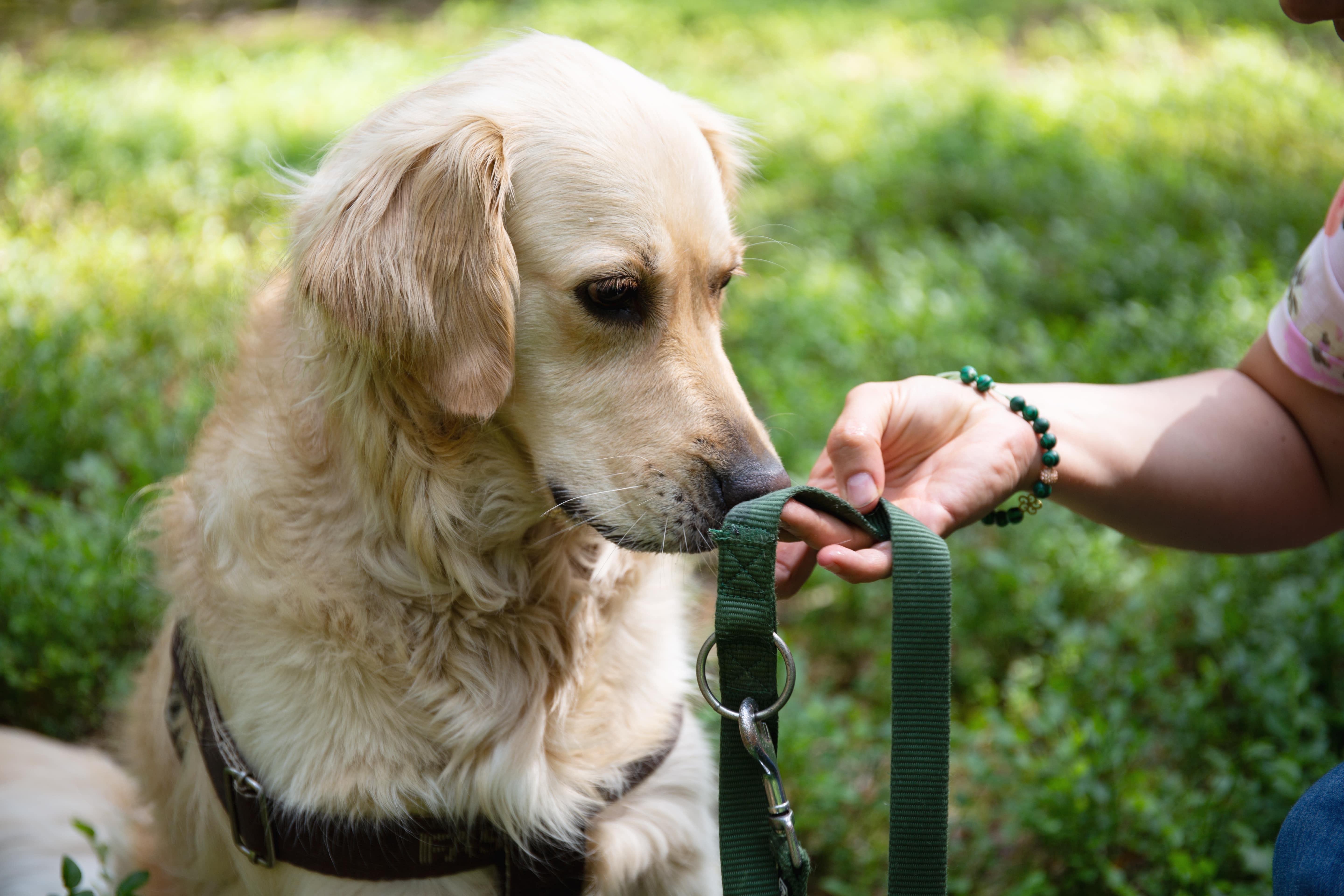 I will pick up your dogs at home or at your office and take them on an exploring walk after which I will bring your dog back safe and sound.

Your dog can join our walk if:


you have a liability insurance for your dog
it is vaccinated against the common dog diseases in Germany
it gets along with other dogs
it does not show extensive resource defense
it is free from parasites or contagious deseases
it may receive treats on the way (allergies can be considered to a certain extend).

Female dogs in heat can not join the group during that time.

If you wish your dog to walk with the group, we will meet for a first non-binding appointment which is always free of charge.
single walk:
25 € / 45 minutes dog walk

This service is designed for dogs with special needs (e.g. old, sick or socially incompatible dogs).
group walk:
regularly once a week:
25 € / 60 minutes dog walk

regularly twice a week or more frequent:
20€ / 60 minutes dog walk
monthly subscriptions:
when booking 2 or more walks a week, we offer a subscription model with 20% off.


Dogwalking Angelika Maier-Raithel
Gela geht Gassi
gassigela@gmx.de
0178 1955904